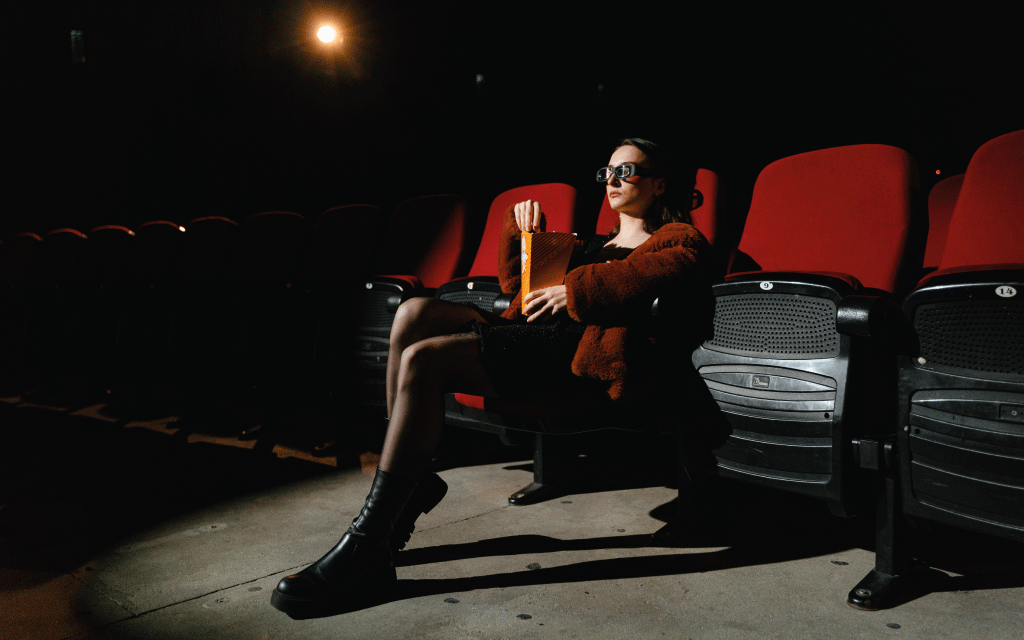 Women and cinema: the revolution of the seventh art
Women and cinema: the revolution of the seventh art

30.10.2021
In the film industry there is no doubt about the presence of women since its beginnings, especially in leading roles, but what about film direction and production on a large scale?
intro
Suffice it to mention Alice Guy-Blaché, a French woman who, in 1896, not only dared to give a twist to everyday cinema – like that of the renowned Lumière brothers – by venturing into the narrative, or fiction, genre, but also became the first female film producer and director, with the film adaptation of the play La Fée aux Choux (The Cabbage Fairy).
Of course, we can tell this story now thanks to the publication in 2002 of a research study by writer and filmmaker Alison McMahan Alice Guy Blaché: A Forgotten Visionary of Cinema and the documentary Be Natural: The Untold Story of Alice Guy-Blaché, directed by Pamela B. Green, which was released in 2002. Green, which premiered in 2018 as part of the Cannes Film Festival, where the great contribution of this woman to cinema is shown and that for many years was relegated into oblivion.
A large number of women directors have won awards for their work, especially in recent years, and their participation in important film roles has begun to be more visible. 
In film, as in any other discipline, constancy is required, but it is well known that neither before nor now there is a balance regarding the merit of women in film. Let's start with precise data, according to the report of CIMA – Association of women filmmakers and audiovisual media (Spain) – of the year 2019 highlights the following: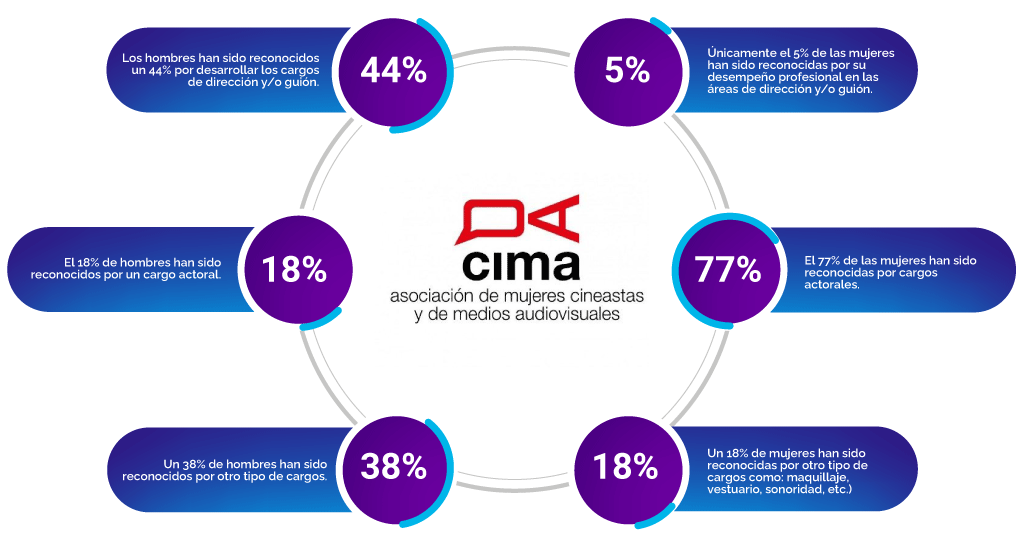 "On most occasions, men are highlighted for the leadership behind the camera and women for the work in front of the camera, where image and body are played against management and mind. Execution is pitted against idea." Cuenca S. (2019).
These data are only a small part of what the film industry entails regarding the participation of women in it, because at a social, cultural level, the changes in stereotypes, the visibility of these and of course their vision of the world, which are translated into scripts and telling images, gives for another exhaustive investigation.
And it is not out of place to go over not only the history, but also the current situation regarding female film directors who have been at the head of award-winning film productions, passing through top-level film festivals such as Cannes, the Hollywood Academy Awards (Oscars) and even the Venice Film Festival.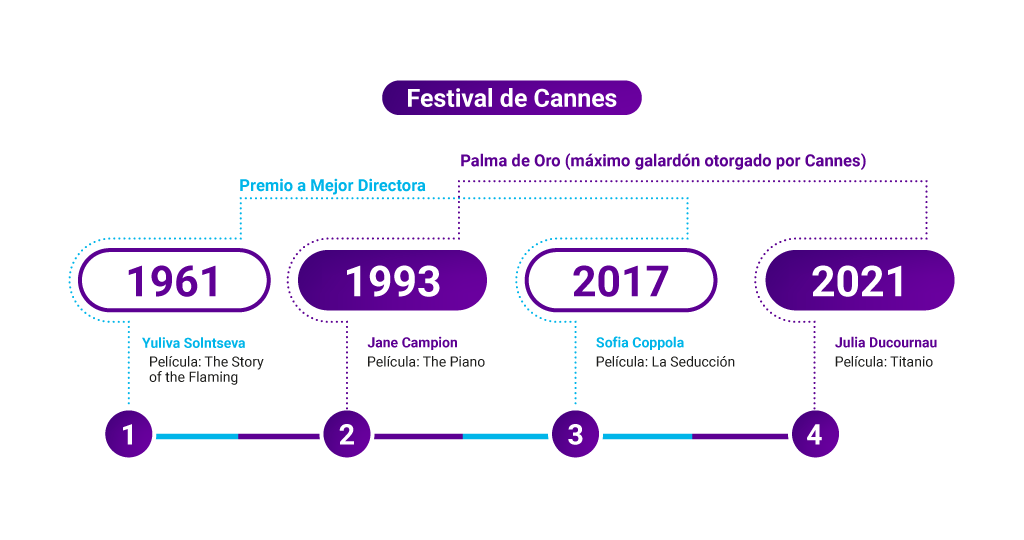 *In 74 editions of the Cannes Film Festival, only 2 women have won the Palme d'Or 28 years apart, Jane Campion in 1993 and recently Julia Ducournau 2021.
* Also only 2 women have won the award for Best Director, initially Yuliva Solntseva in 1961 and 56 years later Sofia Coppola in 2017.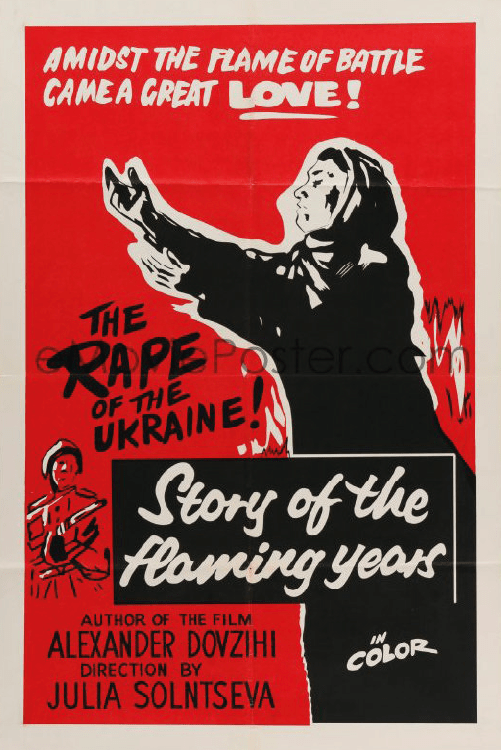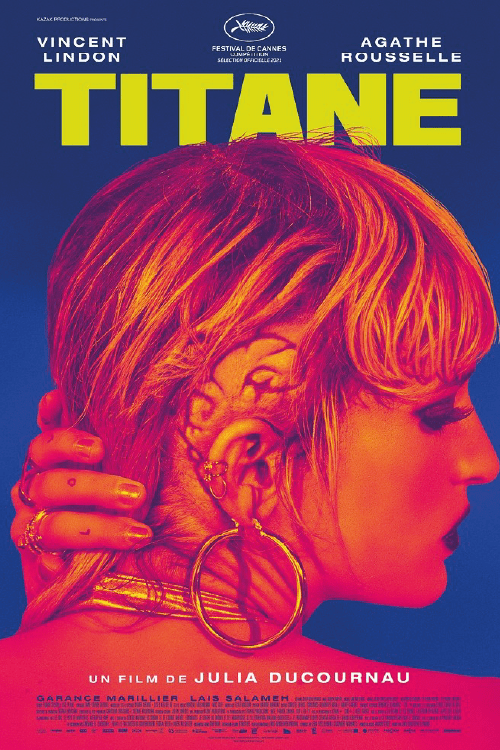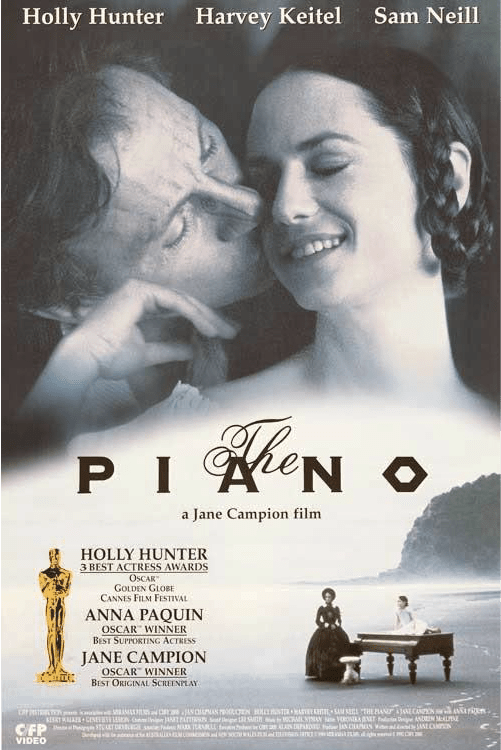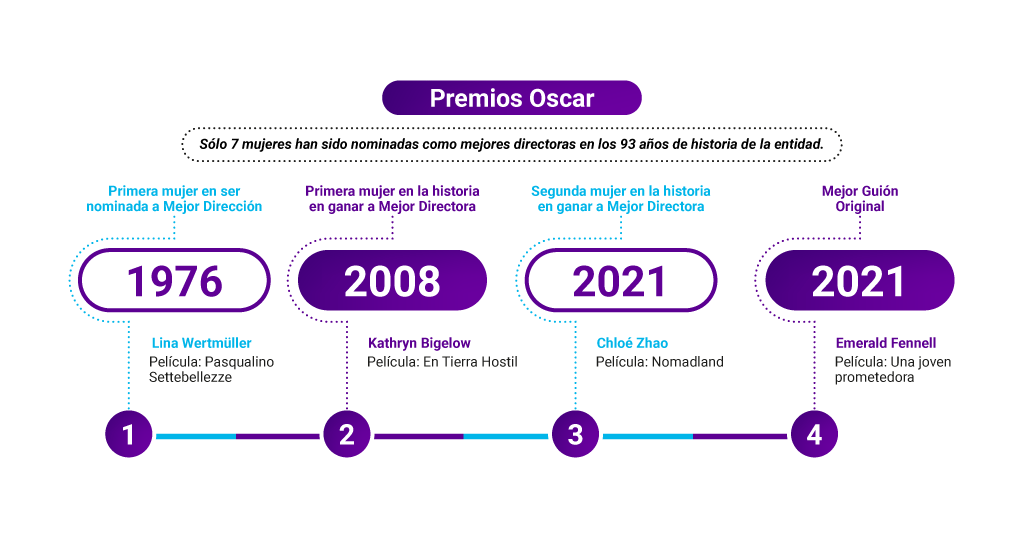 * Chloé Zhao in 2021 was the second woman to win an Oscar for Best Director 11 years behind Kathryn Bigelow in 2008.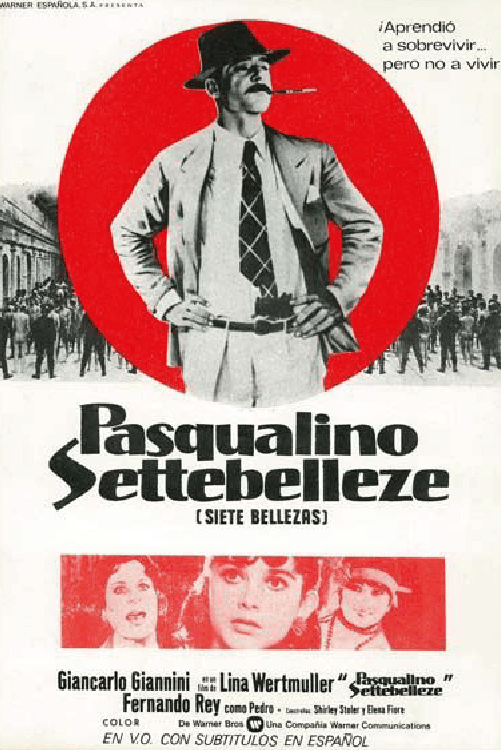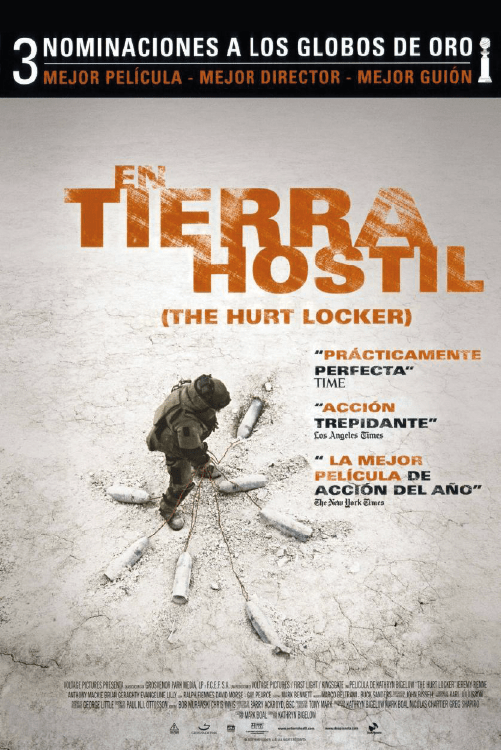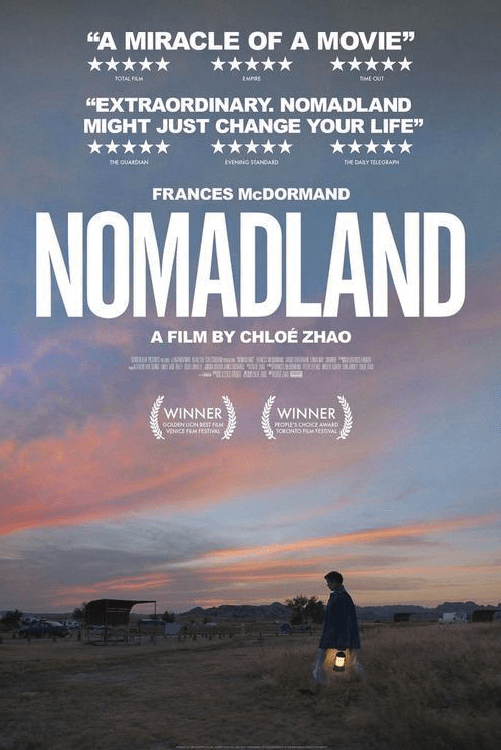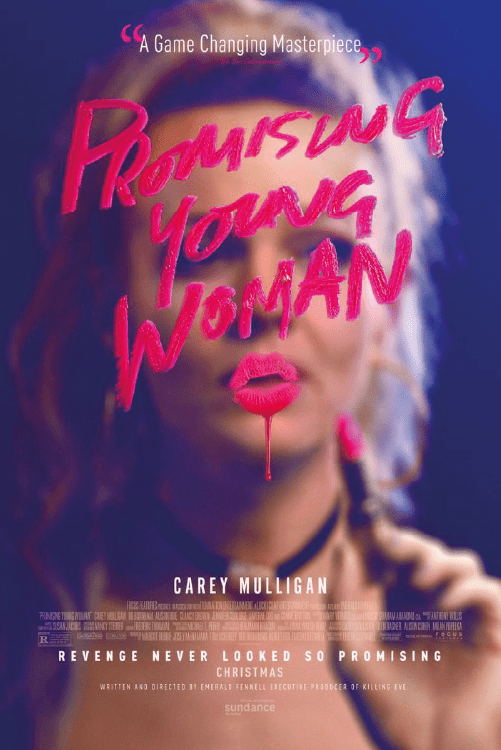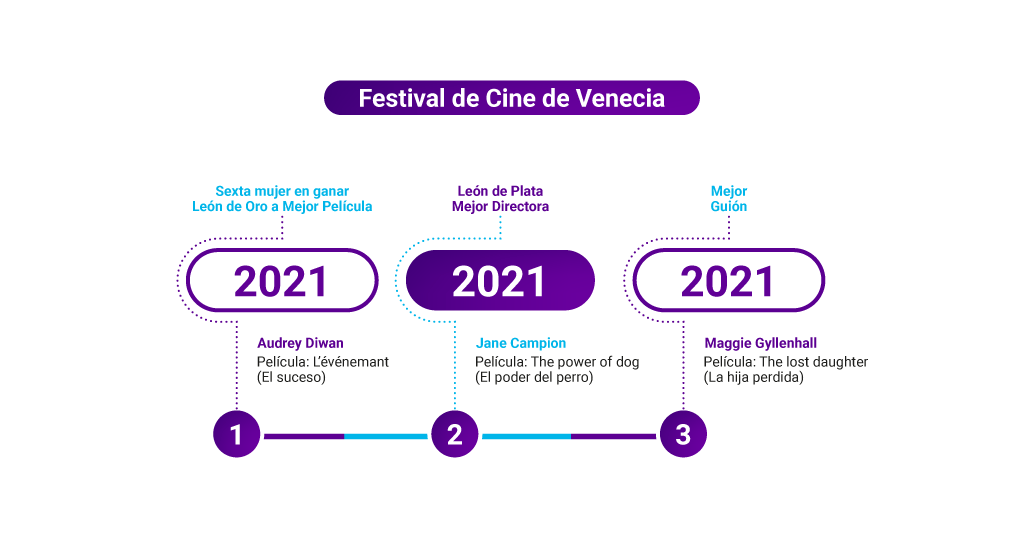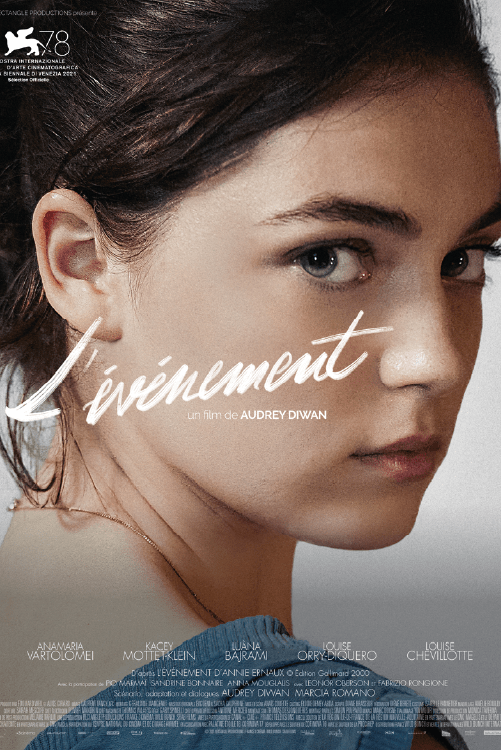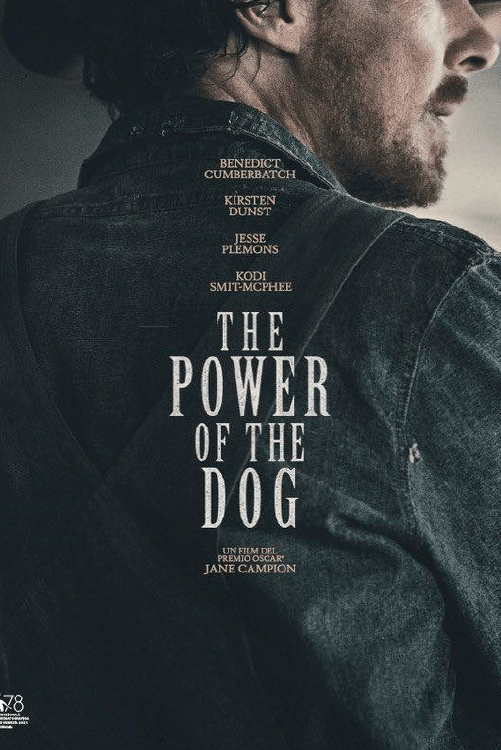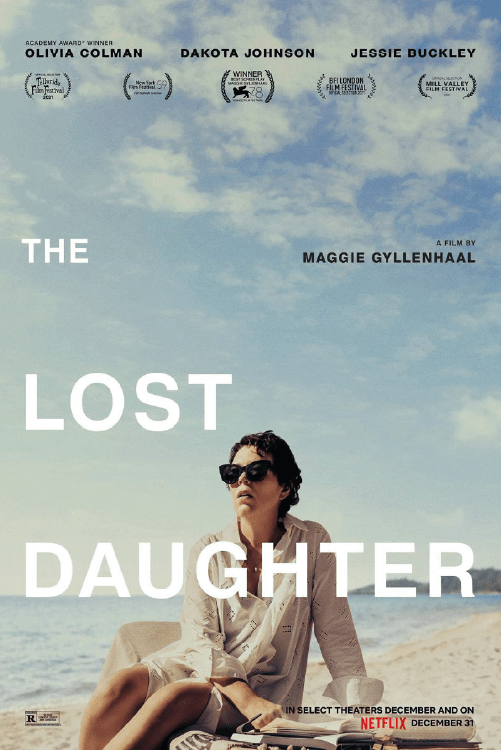 The role of women in film productions, historically, has obtained more prominence from the other side of the camera, that is, from the acting world or behind the scenes in roles related to aesthetic fields such as wardrobe or makeup.
This is not due to a question of men's greater abilities over women in leadership roles in film, but rather a problem of gender inequality present in all disciplines, and that we are seeing how this inequality is being minimized, highlighting the visions of women in the multiple interpretations of reality and its artistic manifestations in both direction and production of feature films in the film industry.
From C-Transmedia, producers of audiovisual and cinematographic content, we are convinced that the true revolution of the seventh art is in evidencing this type of themes, giving them the importance they deserve and taking actions with egalitarian and meritorious possibilities.
By Karold Aramburo Victoria
Audiovisual Production and Cinematography Area
C-Transmedia
References: