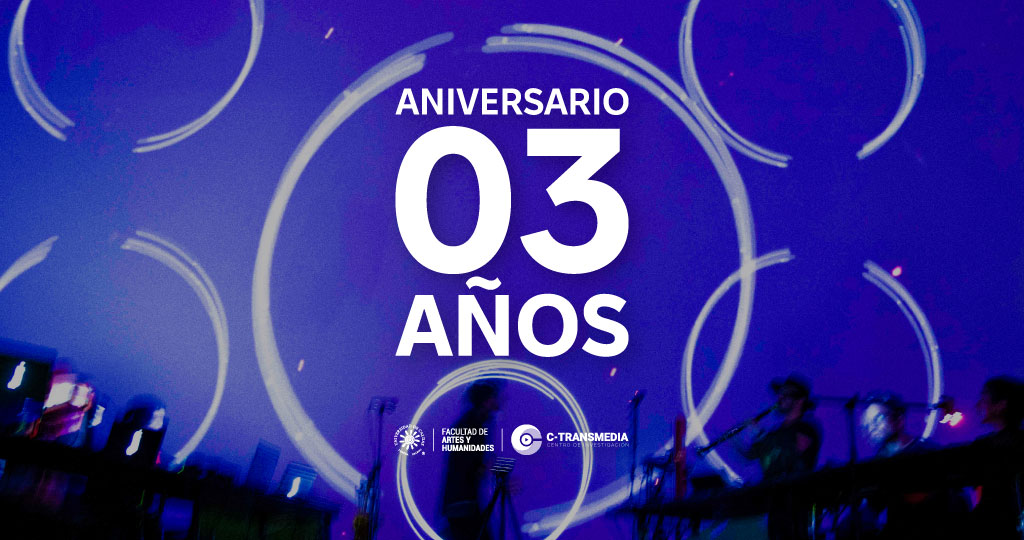 The thousand and one transmedia stories
The thousand and one transmedia stories

Three years ago it all started with a story that became a great dream and, little by little, a reality. We worked day and night non-stop with the illusion that C-Transmedia would emerge.
We started as a production team that told small stories about the Caldas College Arts and Humanities Faculty events. Over time, we faced a great challenge; a pandemic seemed to stop us and take us away from the goal, however, it was quite the opposite, we became Fourth Industrial Revolution standard bearers.
Thanks to research in art, science, design, education, technology, innovations, technological developments; digital transformation programs and virtual education emerged. Little by little, research groups were added and a t professionals technical team grew; visionary and unstoppable minds, who in the face of adversity found opportunities.
We joined allies, companies, institutions and friends who have trusted in our creations and capabilities, from whom we also learned co-creating great projects of regional and national impact. Together we strengthen the access to knowledge democratization.
We become more than storytelling experts, we create transmedia experiences. Therefore, we want to tell you three stories of how the C-Transmedia community has been transformed.
Héctor Yovanny Betancur Santa, musician and C-Transmedia researcher
Flute soloist and chamber musician. Creative researcher esearch line, Observatory of Interdisciplinary Phenomena in Music leader. His passion? Finding new rhythms and musical notes in the most unexpected places to create, together with artists from around the world, new musical pieces.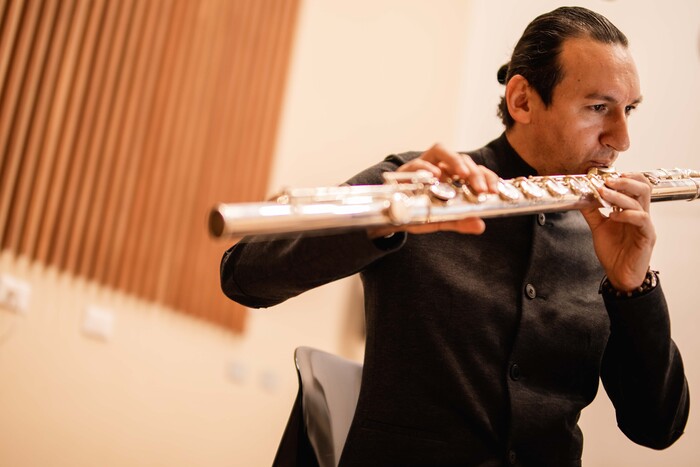 "The Transmedia Research Center is for me the point where arts, science, technology and innovation converge. Throughout these C-Tranemedia first years I have found a strategic ally in the research results dissemination that have been achieved in the Music Department, as well as in the virtual education projects design and production that have impacted more than 10.000 children and young people in Caldas department.
Transmedia is the meeting point and the platform that allows the development and dissemination of the most important processes carried out in the faculty and the university. It is transformation, innovation, but it is also human quality that is reflected in each of the team members".
Maryory del Rosario Carmona, CHEC ally. 
Creativity, enthusiasm and leadership, three words that define this great character. Thanks to her limitless ideas, every day she challenges us to innovate and go further. Together with her team, she led us to create a transmedia universe that brought CHEC closer to the communities, then, as nothing stops her, she decided to train with her team in digital tools, and then?, we do not know, always with her it is a journey full of challenges and adventures.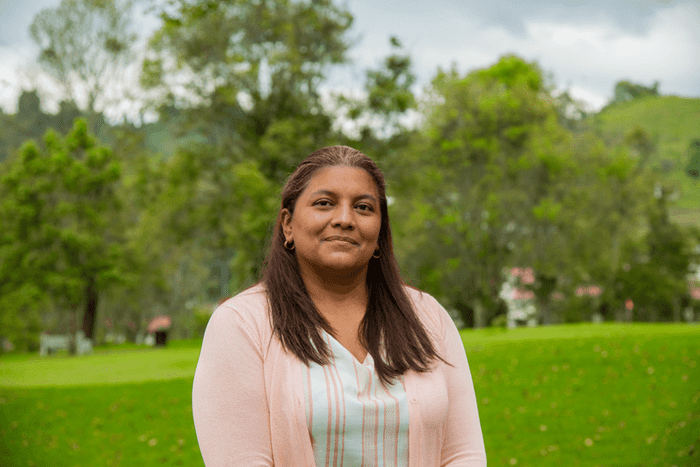 "At chec we continue co-creating ways where we can contribute to the harmony of our clients' lives in the territory and we have found in C-Transmedia allies to communicate our purpose and our actions through color and inspiration. We will continue to add in this intention to tell through transmedia narratives the passing of our realities. Thank you C-Transmedia for bringing technology, innovation and creativity to this relationship".
Catalina Aguirre G., engineer and C-Transmedia engineering team leader
PhD (c), master's degree, engineer, teacher, researcher, disseminator, engineering leader, musician, mother of three beautiful dogs. Define her in one word?….. Transdisciplinarity. She knows no limits, for her they do not exist, they are only challenges to overcome with a lot of dedication and effort.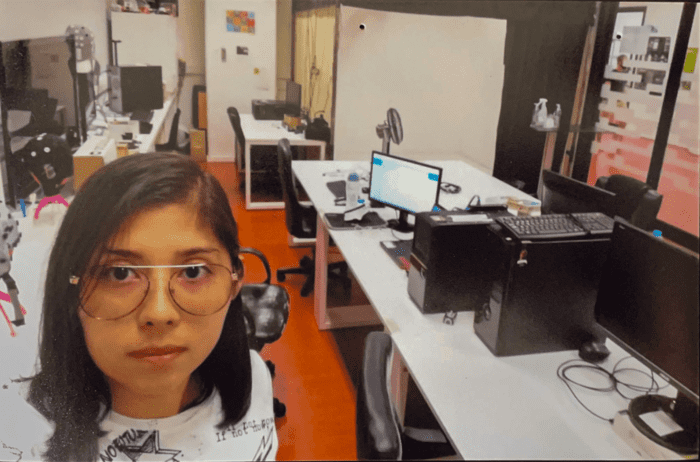 "With C-Transmedia I have been able to improve my leadership skills, also, I realized that with the research projects I am immersed in, art, music and language play an important role in the human brain functioning".
The Thousand and One Nights is the hundreds of stories compilation from the Arab oral tradition. We similarly collect thousands of stories and create a great transmedia work to inspire and transform.
Thanks to those who have been the main characters of this C-Transmedia story; in this anniversary number 3 we only wish to continue researching and creating without limits.
Of all the stories we've created, C-Transmedia is the best!
C-Transmedia Communications