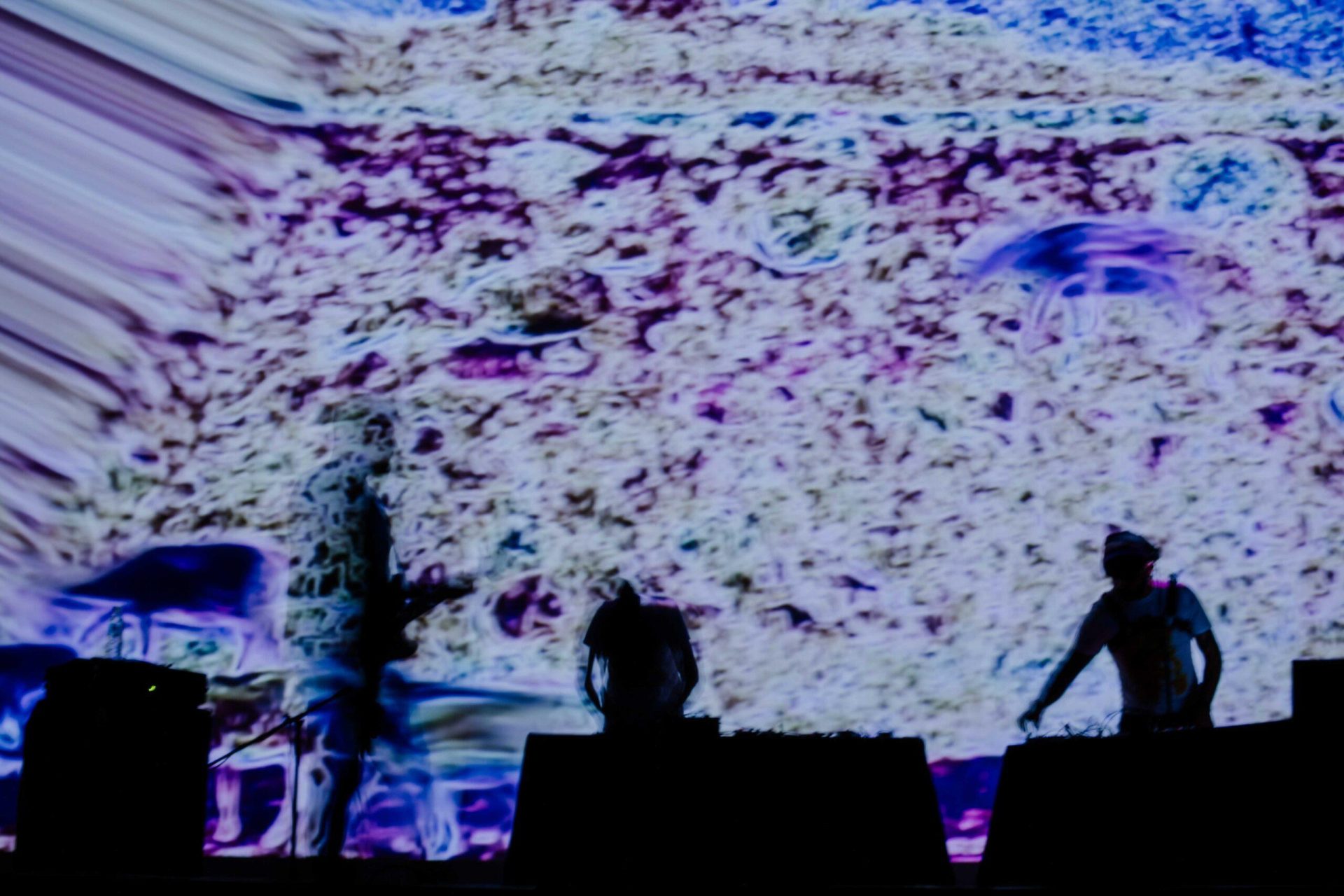 One to One: Memoria Expandida
One to One : Memoria Expandida
Daniel Ariza, artist and researcher: "The memory of the human being is fragile, that's why we have a civilization like the one we have, we forget very easily, and we have not had the habit of keeping the material".  
Daniel Ariza has not stopped creating and researching for the performing arts. This 2023 will be his sabbatical year, that is, a season fully dedicated to the performing arts, and if we want to know what he will do during this time, we better start an interview asking him about his current project, Memoria Expandida.  
The following is an excerpt from the dialogue that C-Transmedia had with actor and researcher Daniel Ariza, who is part of the group Teatro, Cultura y Sociedad and a professor at the Universidad de Caldas Facultad de Artes y Humanidades.  
Andrea: Prof., let's talk about the research-creation of this sabbatical year called Expanded Memory. Tell us a little bit about what it is about and the objective of the project.  
As our line is research – creation (Teatro, Cultura y Sociedad group) we are heading towards Memoria Expandida, a linked to technology scenic projects collection work developed between 2009 and 2023 at the Universidad de Caldas. It is 15 years of work in which we have had approaches specifically with video projection on stage.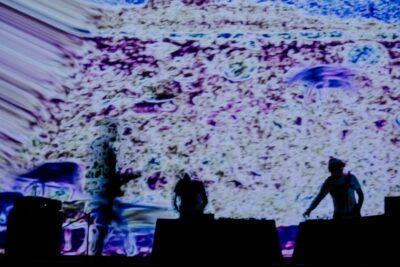 Video projection complementing the work. Los Ruidositos, ImagenFest, 2022.
Andrea: I think it is very significant to talk about the immersion of new technologies in the theater, because this project, being a memory theme, can end up in subprojects where other types of realities emerge.   
Also, this first part focuses on creating the virtual interface, for easy access, and on the installation work.   
I had the opportunity to be in Bogotá to see 40 años de Mapa Teatro and it is interesting to know how the work was built, to enter into that intimacy, and the Memoria Expandida idea is that the public can see in an immersive and interactive way how the development of the works has been.  
Memoria Expandida has 3 components: audiovisuals, thoughts and voices. At the moment I was thinking about how to create this archive, the idea began to mature and the audiovisuals came up because for me the stage is conceived as a multi-screen audiovisual machine, with other types of spaces, experiences and light management.   
What happens with the works? They are the result of a thought, of how we have reflected; from which authors, from which states of art, and I call that chapter thoughts, which connect, of course, with what we have written and disseminated.   
There the spectator will be able to see how it connects from the audiovisuals to articles and book chapters that we have made, to how we have developed new knowledge from creation.   
Finally, there would be the voices in two ways: the critics, made by the critics and the public who have spoken about the works and their experience, and the programs where we have been invited to speak about the works. They are those other voices that have emerged around the creation.   
These 3 sections are linked to each other forming a rhizome, like roots that connect one point to another without linearity. So, the public has alternatives to understand how the performing arts have been for 15 years through different routes. 
Andrea: Why did you decide to link C-Transmedia for a co-creation project?  
In principle, a sabbatical year is a job that is done alone, but I think that the work that should be done in any university is to be in contact with the academic community.   
The C-Transmedia creation has been fundamental for the faculty. It took many years of intense work thinking and rethinking how to do it, and now that we have it, the question is, how can a project formulated by a faculty member have an impact on this research center?   
I start with a research project, I propose this to C-Transmedia, because I need support in creation and development, and we have already made progress in the pilot of what could be the Universidad de Caldas performing arts repository, which we could carry out in two years.   
It is a very big project, if in this project there are only 14 works and it takes a year, imagine what it would be in the project with more teachers, more robust and with the large amount of archival materials collection. 
We are already considering a future project for a repository that will allow us to talk about the first 20 years of stage productions. Perhaps by 2024 we will be able to present the first decade and by 2025, the second decade of the projects carried out during these years. 
Andrea: Professor, what would be the impact on society?   
The human memory is fragile and the fact that this project has been created for the Eje Cafetero, makes it become a performing arts memory in the region. That is, because the Universidad de Caldas productions have had a great impact; we are invited to university, national and international theater festivals. We have developed projects with the nation's budget that impact the region, and it is important for us to say, yes, here exists a performing arts program which has been nurtured by kids coming from Caldas and other territories.    
"This is important because it also tells us about humans, about how we have built our lives around the performing arts, dance, performance. It is a project with a high value in terms of archive, memory and heritage of the performing arts in the region."   
Andrea: profe, when will people be able to see something, or where?  
I have made progress in the information collection which was the most complex stage, because we used to say "I remember that I have a press clipping, but we have to look for it", and see what state that material was in, and if not, how can we access the original material? Go to the Banco de la República and say: "in La Patria, on such and such a date, on such and such a page was this" and take a photograph of that material.  
Then the idea of deciding what was audiovisual, thought and voices. That took me another time, and now we are starting to visualize the material. To agree on what works and what doesn't in the design and do some tests.   
In November, we would have a working interface and I would have 2 more months of work to make adjustments. In February 2024 we could already give the green light for the public to have access.   
Now in May I will present the project at the Universidad de Guadalajara and there we will start to make some stitches so that in 2024 there will be an expectation for people who want to know the work, in addition to the feedback received there.   
Learn more about Memoria Expandida: interview link  
Editorial staff  
C-Transmedia Communications